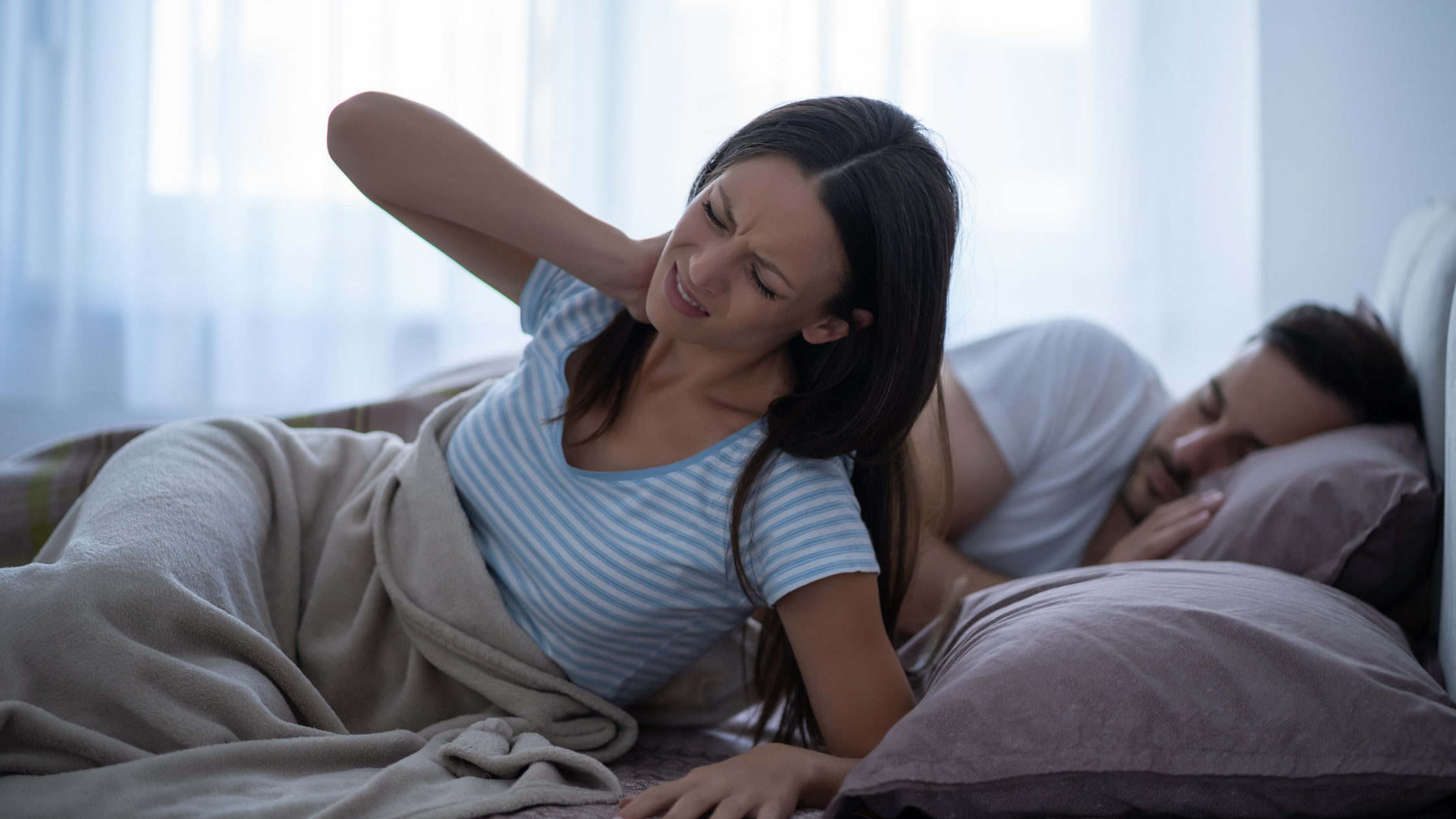 Is pain keeping you awake at night? You are part of a group with nearly 40 million adults in the U.S. also struggling with severe pain. 80% of those individuals have sleep disturbances and more than half have insomnia. In fact, most patients with chronic pain as report that as the reason for intermittent sleep disturbances.
Focusing on the anxiety that comes from pain can turn into this endless cycle of poor sleep, anxiety about pain, which then leads to more sleep disturbances and increased pain. The mind and the body are interconnected, and the more anxious you feel anticipating a bad night of sleep, the more tense you'll feel which can further contribute to feelings of pain as well as sleep disturbances. The more pain you experience while sleeping, the less dopamine your brain will make and opioid receptors that you have, making you more sensitive to pain.
Getting good sleep is vital for pain management. But knowing that fact can have one of two effects: increase one's motivation to find solutions for great sleep, or increase the amount of anxiety that one feels about the necessity of good sleep that they are not going to get. Continue reading to learn more about how to overcome feelings of pain throughout the night.