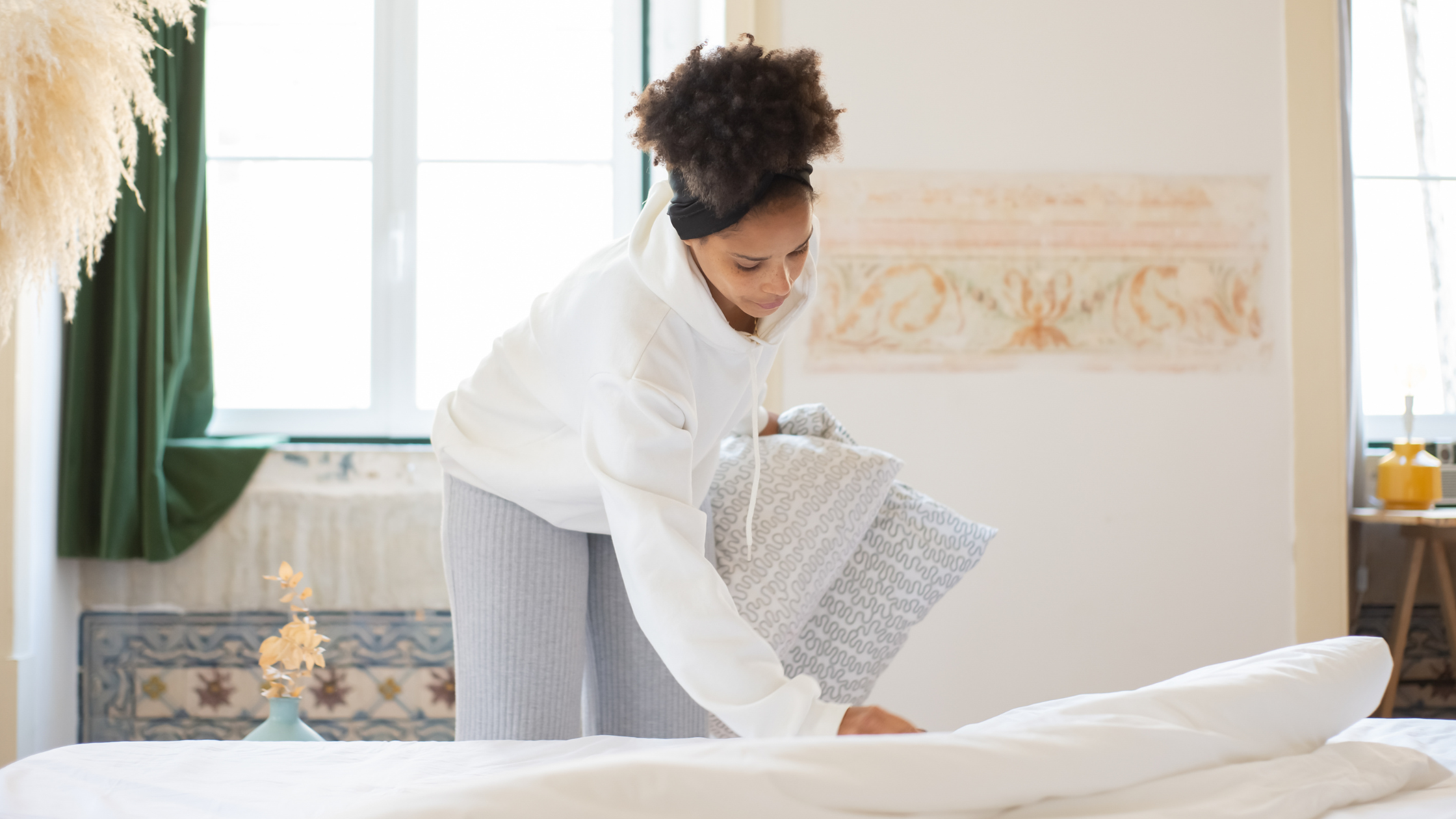 You need two things to fall asleep: a relaxed mind and a relaxed body. Overstimulation disrupts your ability to have a relaxed mind. One source of this overstimulation could be your unmade bed. A clean room represents a clean mind, and a cluttered room could overwhelm the brain.
Even if you don't have time to clean your room everyday, starting with your mattress and bed may be key to helping your mind relaxed. A little less than half of people who make their bed and turn down their covers fall asleep within the typical time it takes to fall asleep - 20 minutes. Comparatively, only about a third of adults who don't make their bed fall asleep in this same time frame.
Making your bed every morning could give you a renewed sense of purpose. The average number of days that one makes their bed is 4.1 days per week. It's as if that one task builds momentum for another to be completed. Continue reading to see the impact that making your bed can have on you falling asleep faster.