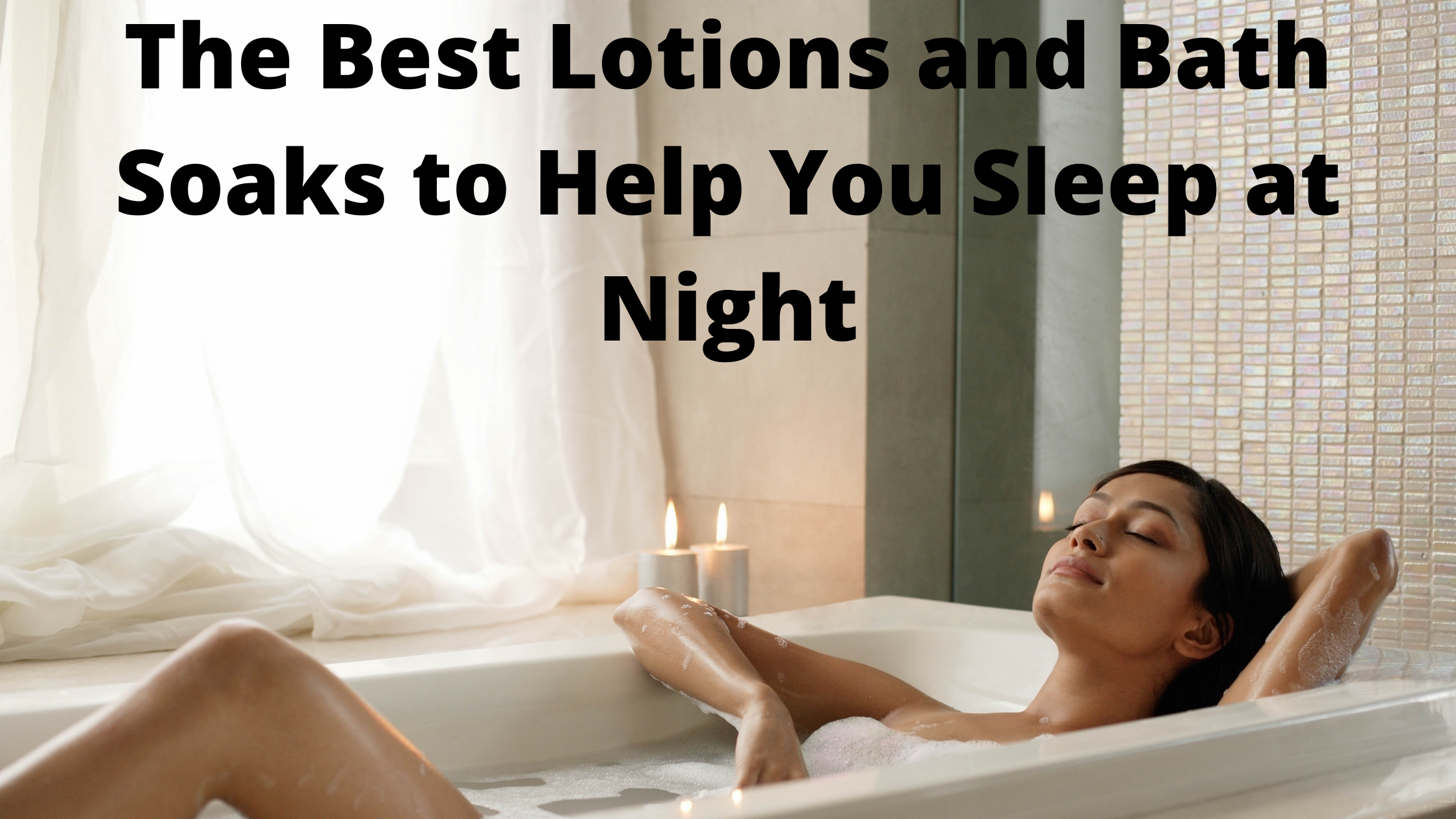 Getting the recommended 7-8 hours of sleep is important, but can be difficult due to a variety of reasons. Creating a sleep hygiene, or sleep routine can help to train your brain for sleep every night. It's almost like sleep training for adults. It's a series of routines that you do everyday to let your brain and body know that it's time to go to sleep. These routines should help relax you and calm your mind down for a good night's rest.
If you've got a good sleep environment, but still have trouble going to sleep, then it could be due to the fact that you need to increase your relaxation before bed. A great way to do that is by applying sleep lotions or soaking in a bath with calming compounds. Here is a list of the best lotions and bath soaks to help you sleep all night.
J.R. Watkins Sleep Creamy Moisturizing Body Wash
This is a luxurious, soothing pre-bed shower wash. It is formulated for sensitive skin and cleansing the skin without stripping away its natural oils. It is infused with relaxing botanicals like lavender, sweet orange, and calendula which can help ease tension and calm your mind. They were very intentional about the ingredients by including things like lavender which encourages relaxation, sweet orange to relieve tension, jojoba oil and cactus extracts to help smooth and hydrate the skin, chamomile to relieve inflammation, oatmeal to soothe skin and calendula to support collagen formation in the skin.
Badger Lavender and Bergamot Natural Sleep Balm
Badger helps several issues from muscle aches to chapped skin. The L&B Natural Sleep Balm is a relaxing blend of essential oils to help soothe your body and mind and relax your muscles to create a mental and physical state optimized for sleep. The balm can be applied anywhere on the body, and Bergamot essential oil improves mood, rosemary essential oil improves mental clarity, inducing a sense of calm, and balsam fir is added to connect the mind to a sense of nature. It is certified organic and free from artificial ingredients, fragrances, dyes, parabens, GMOs, synthetic chemicals or harsh ingredients.
Deep Sleep Bath Soak from ThisWorks
If you ever need some good R&R, then add ThisWorks Deep Sleep Bath Soak to your next bath. Sea salt promotes restorative sleep by using essential oils like lavender, patchouli, cinnamomum camphora, vetivert, lemon and while chamomile. It smells amazing and is perfect for easing away the stress of the day. It also smells amazing and aromatherapy can go a long way towards relaxing your body and mind as well. For the best results, sprinkle about 1 tablespoon into your bath a couple of hours before bed.
Dr. Teal's Sleep Lotion
This sleep lotion is infused with melatonin and essential oils and is a great way to reap the same soothing benefits without lounging in a bath. Bath's can be time consuming, but this lotion solves those problems. It has hydrating, skin-softening base of shea butter, cocoa butter, and vitamin E layered with relaxing lavender, chamomile and sleepy melatonin to promote sleep. It can be used anywhere on the body and is cruelty-free and dermatologist tested.
Bath and Body Works Aromatherapy Black Chamomile Sleep Body Lotion
Bath and Body works has a new aromatherapy product line that incorporates specific essential oils and scents thought to have different health or mood benefits. This one is great, especially for anyone wanting a more masculine aroma to their lotions. Many of the lotions are flowery, which can be okay for some, but not for others. This lotion elevates your mood with Bergamot oil, while the chamomile oil calms the body and mind to encourage a state of sleep. The lotion is infused with black charcoal to extract or detoxify skin. It also has shea butter and vitamin E to nourish and moisturize your skin.
These lotions and creams are just a part of a longer list of the best lotions and bath soaks found here! Creating a sleep hygiene is important and these products may be the perfect way to assist you. If you try these products and still have trouble sleeping, then please click the orange button below to talk with a sleep professional today.
[Sources]:
https://www.themanual.com/culture/best-sleep-lotions/