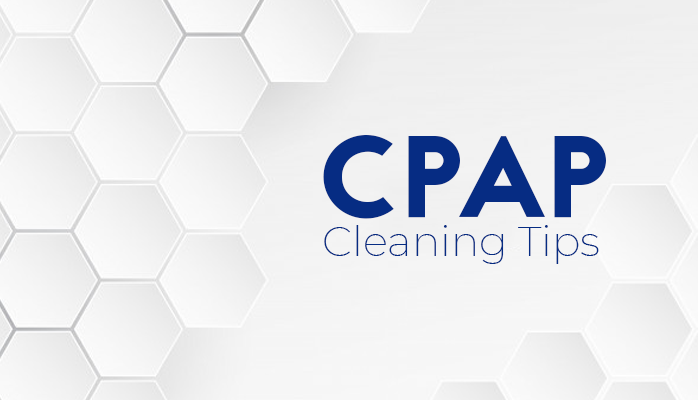 If you are one of the 22 million Americans that suffer from sleep apnea, it is likely that you own a CPAP (continuous positive air pressure) machine. CPAP therapy has positively impacted hundreds of thousands of patients who have experienced life-changing results as result of a better night's sleep.
If you have a CPAP machine, your sleep consultant has likely taught you how to use it. However, many people who own CPAP machines do not know how to properly care for their device. Some individuals who don't know who to clean their equipment properly are at risk for potential dangers such as:
Exposure to bacteria
Exposure to mold
Developing allergy symptoms
Catching pneumonia
Being at risk for sinus infections
Therefore, knowing exactly how and when to clean your CPAP machine is of the utmost importance for your health.
How to Keep a Clean Machine
First and foremost, a CPAP machine owner must know the steps involved in completing a basic clean of the device. In order to properly disinfect the mechanism, you will need:
A soft cloth
A basin of warm water
Mild antibacterial dish soap
A towel
Once you acquire these items, follow these easy steps:
Carefully take your CPAP machine apart by disconnecting your mask from tubing, removing headgear, and removing any CPAP tubing from connectors.
Remove dust from the surface of the CPAP machine with your soft cloth and warm water.
With your basin of warm water, add your antibacterial dish soap and put your mask, headgear, tubing, and connectors inside. Allow everything to soak for about thirty minutes.
Wash off your equipment making sure that all soapy residue is rinsed.
Set equipment on a towel to air dry.
Ideally, these steps should be followed on a daily basis. Once a week, however, is the bare minimum that a CPAP user should go between cleanings.
Other CPAP Cleaning Tips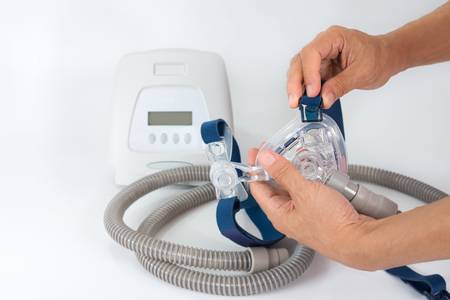 Distilled water, clean regularly, no scents, and clean connecting parts!
Remember to only use distilled water inside your humidifier. If you don't use distilled water, there is an increased chance of hard mineral build-up which could lead to illness.
If you or others in your household have been sick, clean your machine on a daily basis so that you are not exposed to infection.
Don't use perfumes, scented cleaning solutions, or anything other than gentle soap when cleaning your machine. If you do, there is a possibility that your lungs could become irritated. It is important that the CPAP humidifier only contain distilled water to prevent mineral build-up in the water chamber.
Don't put the pieces of your CPAP machine in the dishwasher. There is a chance that your equipment will break if not dealt with by hand.
Further Questions about your CPAP Machine
If you happen to have more questions about the use, cleansing, or care of your CPAP machine, it is best to contact an expert for help right away. Taking matters into your own hands has the potential of damaging expensive and possibly irreplaceable equipment.
At the Anchorage Sleep Center, we have sleep specialists available on a daily basis who can answer your questions about your CPAP device. CPAP therapy is our most commonly prescribed method of treatment for obstructive sleep apnea.
By contacting us online or emailing us directily at info@ancsleep.com, we can put you in touch with an expert and answer any additional questions you may have about your CPAP machine.