What is a Travel CPAP Device?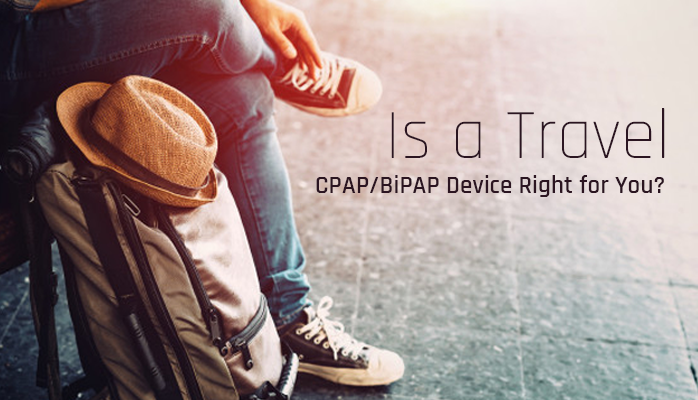 CPAP therapy is saving countless people from the negative effects of sleep apnea all over the world. A travel CPAP device is a smaller, lighter, easier-to-carry, and more discrete CPAP machine. They:
Are TSA friendly
Can be FAA approved for in-flight use
Are easy to disassemble and reassemble
Portable! They fit into a carry-on bag
One of the reasons they are more travel friendly is that they tend to:
Use smaller tubing
Have fewer components
Are battery powered, and don't require power cables
Travel CPAP machines are made specifically for traveling, and though they are a bit more expensive than regular CPAP machines they are not made to "replace" your regular CPAP.
When Would You Use a Portable CPAP?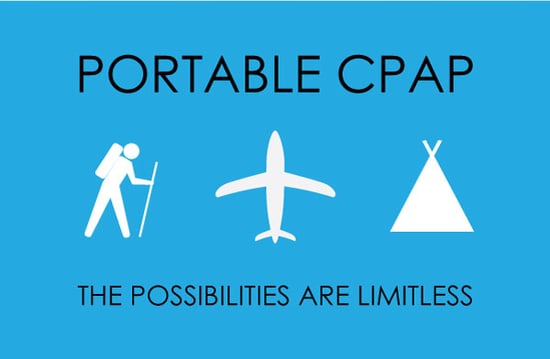 Common use cases for using a CPAP are:
While camping
On a long plane flight
On vacation
On work travel
Basically, you can use a portable CPAP machine any time you are sleeping away from home.
Is a Portable CPAP Device Right For You?
Whether or not investing in a portable CPAP device is right for you mainly depends on:
How often do you travel?
Where you will be using it.
Is a portable CPAP machine in your budget?
Regarding cost of a portable CPAP device. Portable CPAP devices tend to cost around $900 and up. Obviously, the more features that you add on, the more expensive. Some of the additional options that may be convenient are:
FAA certified for in-flight use
Touch screen
Even smaller unit than standard portable units
Altitude capability
Bluetooth capability to see sleep data on your phone
The list goes on. Some of these features may be worth it depending on how often you travel and where you will use it. For example, if you fly a lot, getting an FAA certified and extra small portable CPAP is probably useful. If you want to track your sleep, getting Bluetooth enabled CPAP may be worth it. If you camp often, getting a unit with extended battery life and USB charging capability is worth it.
The point is this: there are many options for portable CPAP machines, and if you travel or camp with regularity, you can and should find a machine that best fits your needs.